Aggiornamenti Novembre 2013

WORDPRESS 3.7.1
Con un periodo di incubazione di soli 89 giorni, il ciclo di rilascio della versione 3.7 di WordPress (questa volte dedicata a William James "Count" Basie) è stato uno dei più veloci che la storia del software abbia mai conosciuto.
Ecco le novità più importanti:
Password più sicure: il controllore della sicurezza delle password è stato rinforzato usando la libreria zxcybn di DropBox (il sistema di condivisione dei file che preferisco). Il nuovo strumento si accorge delle password troppo deboli riconoscendo gli errori comuni commessi dalle persone.
Miglior supporto globale: le versioni di WordPress non in inglese (come quelle che usiamo su langhe.net) riceveranno d'ora in poi delle traduzioni più complete che verranno aggiornate in modo automatico.
Risultati di Ricerca Migliorati: i risultati di ricerca ora vengono ordinati per rilevanza e non solo più per data di pubblicazione. Quindi se la tua ricerca è uguale al titolo esatto di un contenuto, questo verrà visualizzato in cima alla pagina dei risultati.
Ricerca per date avanzata: gli sviluppatori  possono ora interrogare il database per cercare contenuti legati a periodi di tempo molto specifici (per esempio tutti i post pubblicati il venerdì pomeriggio).
Ogni elemento sul vostro sito è stato aggiornato in modo da essere compatibile con questa versione di WordPress, se qualcosa ci fosse sfuggito, vi preghiamo di comunicarcelo tempestivamente 🙂
Inoltre, aspettatevi grandissime novità con la versione 3.8, ormai in dirittura d'arrivo: interfaccia del backend completamente rimodernata, nuovo spellchecker, e tutta una serie di miglioramenti per quanto riguarda semplicità d'uso e esperienza utente.
[divider]
WPML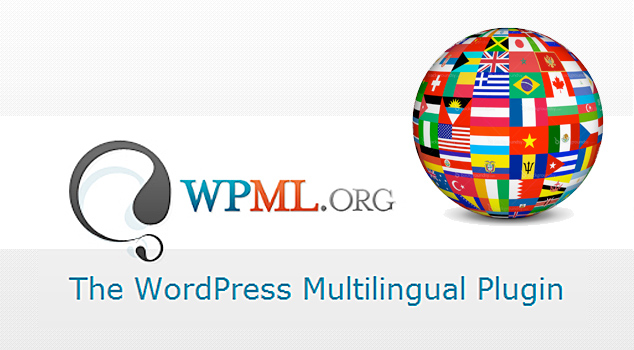 Grosse novità anche sul fronte multilingua.
Passata dalla versione 2.9.2 alla 3.0, questa suite di plugin ha subito circa 80 miglioramenti al codice, ecco i più significativi:
Aggiustati i link per le lingue (e per il modo in cui google li legge)
Alcune settimane fa Google ha rivisto il modo in cui legge le varie lingue (e i link ad esse collegati) sui siti multilingua.
Il contenuto in ogni lingua deve ora essere linkato ad ogni sua traduzione (incluso se stesso), mostrando a Google l'intero quadro di tutte le lingue e le variazioni linguistiche per lo stesso contenuto.
Anche l'algoritmo interno a WPML è stato aggiornato per far si che google possa leggere in modo più completo la struttura linguistica del vostro sito. Non possiamo dire con esattezza quanto questo sarà benefico, ma Matt Cuts (l'ingegnere responsabile per la qualità della ricerca di Google) afferma che le lingue correttamente linkate fra di loro hanno un impatto molto importante per il SEO (ottimizzazione per i motori di ricerca) di un sito.
Interfaccia Utente per la pagina di Amministrazione della lingua ridisegnata
La nuova interfaccia rende molto più semplice configurare WPML, aggiungere nuove lingue e impostare il selettore del linguaggio.
Sincronizzazione dei Menu
Questa funzionalità è stata nettamente migliorata, aggiungendo la possibilità di sincronizzare anche la relazione "Padre-figlio" degli elementi dei menù, e di tradurre gli elementi personalizzati.
Atri miglioramenti
L'eliminazione di massa dei contenuti non causa più problemi
I termini delle tassonomie gerarchiche vengono tradotti correttamente quando viene creato del contenuto duplicato.
Lo shortcode della galleria ora fa uso della funzione di aggiustamento ID automatica, quindi è possibile copiare uno shortcode della galleria creato in italiano ed incollarlo direttamente nella pagina inglese senza dover ricreare la galleria.
Prossimamente:
Il prossimo aggiornamento di WPML sarà volto a migliorarne le prestazioni, ma soprattutto ad integrare altri servizi di traduzione oltre a ICanLocalize.
[divider]
WooCommerce Multilingual 3.0
Per chi usa Woocommerce in versione multilingua i cambiamenti sono ancora più grossi.
E' stato consolidato il processo di traduzione delle tassonomie e dei prodotti, che adesso si svolge tramite una nuovissima interfaccia che rende il lavoro più veloce ed immediato.
Le variazioni per le versioni tradotte vengono ora generate in automatico.
Le immagini vengono sincronizzate in automatico.
Migliorata l'esperienza utente con l'utilizzo più consistente di una lingua all'interno del processo di checkout.
[toggle title="Altri miglioramenti"]
Replaced deprecated jQuery function live()
Fixed bug: language names not localized on products editor page
Fixed bug: Can't set "Custom post type" to translate
Fixed bug: Translation fields not visible – In certain circumstances (e.g. search) the translation fields corresponding to the translated languages were missing
Fixed alignment for 'Update/Save' button in the products translation editor
Fixed bug: Default selection not copied to duplicate products
Fixed bug: Price doesn't change when change language on the cart page when set "I will manage the pricing in each currency myself"
Resolved one compatibility issue with WooSidebars
Direct translators to the products translation editor automatically (instead of the standard post translation editor)
Fixed bug: In some situations (different child categories with the same name) the wrong categories were set to a duplicated product.
Enhancement: Add icons for products in the products translation editor
Register WooCommerce strings (defined as admin texts in the wpml config file) automatically on plugin activation
WPML (+addons) – new versions required.
lcfirst is only available since php 5.3
Identify fields on known plugins and show their human name in our product translation table (support for WordPress SEO for now)
[/toggle]
[divider]
CANVAS
Canvas è uno dei nostri temi preferiti. Completamente responsive, è ottimizzato per l'utilizzo con Woocommerce. I lavori su questo tema sono stati incentrati su di una migliorata compatibilità con le ultime versioni di WooCommerce, e su alcuni miglioramenti per quanto riguarda la navigazione mobile.
E' inoltre da Ottobre che il Canvas è compatibile con Internet Explorer 10.
[toggle title="Clicca qui per vedere la lista completa dei cambiamenti"]
####2013.11.05 version 5.5.3
includes/theme-actions.php Fix meta tag output priority for Fixed mobile width option.
####2013.10.29 version 5.5.2
includes/theme-actions.php Fix meta tag output priority for IE10 compatibility
loop-portfolio.php,
template-portfolio.php,
includes/theme-actions.php Fixed duplicate breadcrumb on portfolio page template
template-contact.php Removed empty divider space if maps not used.
style.css,
search-form.php fixed border radius on search icon. Added 'Search' to value of button
####2013.10.14 version 5.5.1
style.css Fix height issue with embedded videos
####2013.09.30 version 5.5.0
css/woocommerce.css fixed Safari image bug. Update tabs styling.
style.css,
css/layout.css,
template-biz.php,
includes/theme-actions.php,
includes/theme-options.php
includes/js/jquery.flexslider.min.js Added full width business slider functionality. Updated slider navigation styling.
style.css,
css/layout.css,
css/non-responsive.css,
sidebar-init.php,
theme-actions.php,
theme-options.php Remvoed Top Ad from header. Added Header widgetized area.
includes/theme-functions.php,
includes/theme-js.php,
includes/theme-options.php,
includes/theme-widgets.php,
style.css Retired Feedback custom post type. Replaced by Testimonials by Woo plugin: http://wordpress.org/plugins/testimonials-by-woothemes/
includes/js/feedback.php,
includes/theme-plugins.php,
includes/widget-woo-feedback.php,
template-feedback.php REMOVED.
style.css Improved styling for Features by Woo and Testimonials by Woo plugins.
includes/js/general.js Allow prettyphoto script to run on WC product pages.
includes/widgets/woo-widget-tabs.php change function name filter_where to woo_filter_where.
includes/theme-woocommerce.php WC stylesheet compatible with 2.1
includes/theme-options.php,
includes/theme-actions.php,
style.css,
css/layout.css optimized navigation styling and options.
includes/css/prettyPhoto.css,
includes/js/general.js,
includes/js/portfolio.js enabled and added mobile lightbox styling
loop-portfolio.php Do not load lightbox images on portfolio page template if lightbox disabled.
theme-functions.php Set locale on Feedburner form to WP_LANG.
template-magazine.php Show the page content before slider/grid.
template-contact.php Moved the Google map above content/sidebar.
css/layout.css,
css/non-responsive.css Tweaked boxed layout with full width header/navigation background.
/includes/theme-actions.php Adds a filter to add support for customising portfolio item meta via the meta manager.
/includes/woo-meta/classes/woo-meta.class.php Adds a filter point for customising which meta can be filtered.
style.css Adds support for scaling video, embed and iframe tags using a max-width of 100% and a relative height.
####2013.09.25 version 5.4.1
includes/theme-actions.php Fixed issue with missing slides in Business Slider.
####2013.09.10 version 5.4.0
template-contact.php Removed email address display from contact page
layout.css Added max-width to #logo to prevent display issue in Firefox.
style.css,
/includes/theme-actions.php Change loading woo_primary_menu to load before nav icons. Fix position of mobile icons. Fix business slide group option.
/includes/theme-options.php Set Disable Footer Widgets option to false by default to avoid confusion. Re-worded Slide Page to Slide Group. Adds deprecation notice for the "Feedback" feature, to be removed in Canvas version 5.5.0.
style.css Canvas specific styling for WooSlider. Canvas specific styling for shortcode buttons & banners.
style.css,
/includes/fonts/fontawesome.* updated FontAwesome v3.2.1
template-contact.php,
/includes/theme-actions.php Updated theme info boxes to use shortcodes.
style.css,
woocommerce.css,
/includes/theme-actions.php Updated general button styling and general WC styling. Updated slider alert styling to shortcode.
loop-magazine.php Improves loop by using WP_Query instead of query_posts(). Calls arguments from new function, woo_get_magazine_query_args().
/includes/theme-functions.php Adds function to generate query arguments for the "Magazine" loop. woo_get_magazine_query_args().
####2013.07.02 version 5.3.0
/includes/widgets/widget-woo-embed.php Added default width option to widget.
/includes/theme-widgets.php,
/includes/widgets/widget-woo-twitter.php REMOVED due to Twitter retiring v1.0 API please use WooDojo http://www.woothemes.com/####2013/06/woodojo-1-5-3-now-supports-twitter-api-1-1/
/includes/theme-options.php,
template-contact.php Removed Twitter feed from contact page template
style.css fix social icons alignment on WC pages.
template-sitemap.php Hide hidden products from sitemap.
/includes/theme-actions.php Fix output of post more on widgets page template when Woo Component magazine grid is selected. Fix undefined index notices when displaying the featured image for each post.
/includes/woo-meta/assets/css/ REMOVED
/includes/woo-meta/classes/woo-meta.class.php Removed unnecessary methods for loading styling and JavaScript. Renamed "Meta Manager" to "Filters". Adds methods for outputting the section navigation and section HTML. Moves shortcode reference into the "Help" tab. Prevent double-quote marks from being removed on output.
/includes/woo-meta/screens/admin.php Adjusts admin screen to use WordPress core-style layout, as well as new output methods from the class.
/includes/woo-meta/assets/js/tabs-navigation.js ADDED Control the tabbing of the various sections on the "Filters" admin screen.
/includes/woo-hooks/assets/css/ REMOVED
/includes/woo-hooks/assets/images/ REMOVED
/includes/woo-hooks/classes/woo-hooks.class.php Removed unnecessary methods for loading styling and JavaScript. Renamed "Hook Manager" to "Hooks". Adds methods for outputting the section navigation and section HTML.
/includes/woo-hooks/screens/admin.php Adjusts admin screen to use WordPress core-style layout, as well as new output methods from the class.
/includes/woo-hooks/assets/js/tabs-navigation.js ADDED Control the tabbing of the various sections on the "Hooks" admin screen.
/includes/woo-layout/classes/woo-layout.class.php Added new methods for admin-side HTML generation. Removed unnecessary loading of admin interface. Re-docblocked entire file. Added scope to all properties and methods. Adds hook section for "Sidebars".
/includes/woo-layout/screens/admin.php Introduce WordPress core-style layout. Optimised HTML output.
/includes/woo-layout/assets/css/admin.css REMOVED.
/includes/woo-layout/assets/js/functions.js Removed unnecessary interface-related JavaScript. Optimised existing code to be more efficient within the new admin interface.
content-post.php Use woo_get_dynamic_values() function to prevent "undefined index" notices and optimise existing logic.
content-search.php Use woo_get_dynamic_values() function to prevent "undefined index" notices and optimise existing logic.
sidebar.php Optimise logic to use the woo_get_dynamic_values() function. Fixes "undefined index" notice.
[/toggle]
[divider]
GRAVITY FORMS
Anche la gestione moduli Gravity Forms è stata aggiornata all'ultima versione (1.7.12). La release è particolarmente incentrata sulla correzione dei bug.
[toggle title="Clicca Qui per vedere l'elenco completo"]
Fixed non localized text "Insert Form" (displays when adding a form to a page/post).
Fixed issue with file upload fields when upload files without an extension.
Fixed issue when truncating text with multi-byte characters.
Fixed issue when loading JSON serialized forms (i.e. forms created with v. 1.8).
Fixed notice thrown in function selection_display when value is not an array.
Fixed notice thrown when displaying form description and there isn't one.
Fixed notice thrown when setting url for redirect when none specified.
Fixed issue with form import not importing checkbox item IDs correctly (by skipping the multiples of 10).
Fixed issue with Form Settings & Notification subviews overflow past bottom of wpwrap causing adminmenu to appear shorter on scroll.
Fixed issue with date field not resetting to default value correctly when hidden by conditional logic.
[/toggle]
[divider]
EVENTS MANAGER
Rilascio di correzione bug anche per la soluzione di gestione degli eventi.
[toggle title="Clicca Qui per vedere l'elenco completo"]
fixed (rare) looping problem with calendar generation
fixed permalink rule problems for events page children with url-encoded slugs
changed country name 'Libyan Arab Jamahiriya' to just 'Libya'
fixed BP Group selection dropdown being limited to 20 groups
updated Hungarian and Polish
fixed event results bug for certain months in WP FullCalendar
fixed duplication error when tags are disabled
fixed single ticket mode cutting off event bookings on event start (requires resave of affected events)
fixed duplicate location problem and potentially fixed duplicate/shadow event problem,
fixed booking cut-off times using submitted event time if no cut-off time submitted and all-day event is checked
fixed php warning on taxonomy pages on some installs when overriding with formatting
updated German and French language files
fixed location still appearing when trashed
fixed long page loads on settings page with many users or locations on blog (now requests location/user IDs instead of a dropdown)
fixed bug preventing pro manual bookings for new users when guest bookings disabled
fixed turkish datepicker not translating
fixed issues caused by 5.5 update breaking filters using *_output_pagination (now requires PHP 5.3 to work, otherwise use em_object_get_pagination_links)
fixed #_BOOKINGATTENDEES not working when 'reserve unconfirmed spaces' is set to no
added new default search arguments for search form
changed default country to 'none' by default,
moved location search form html into new templates/search/location.php template
changed location search fields to be shown if country search field is hidden
fixed typo of option dbem_seRAch_form_submit
added default country option specifically for search form
improved search form arguments which allows fine-grained control via shortcode as well
added events_search and locations_search shortcode names
improved search UX by hiding location options if geo search used
added geolocation unit and distance options to search form
fixed XSS vulnerability in booking form and preventitive measures taken in other areas (no template fixes necessary)
fixed feeds not working when no events page defined
fixed booking_date using mysql instead of blog timezone
fixed maps not showing on front-end edit locations page
fixed pagination querystring affecting other event/location/category/tag lists without pagination enabled
fixed events RSS feed taking over blog feed if events page is homepage
changed RSS feed url ending to feed/ to avoid unnecessary redirects
fixed bbPress deactivation erasing all EM capabilities for all roles
added removal button for category images
added JS for hiding event/location images when marked for deletion on public forms
fixed ticket cut-off time not being accurately respected
fixed 'all' status search not returning drafts
added 'everything' status which includes trashed events/locations
fixed BP CSS conflict with wp_editor (https://buddypress.trac.wordpress.org/ticket/5167)
changed order of when recurrences get saved if in admin area so other plugin post meta data gets properly copied over
added missing translatable strings for ML (WPML) mode in settings page
fixed MS Global location link problem when viewing location on different blog,
fixed AJAX searches not including subsite items in MS Global mode
improved RSS linking and overriding logic
added RSS feeds for individual locations/categories/tags
added iCal feeds for individual locations/categories/tags and any custom taxonomy attached to locations or events
fixed category base slug not being editable in MultiSite (kudos Maxime Lafontaine)
[/toggle]
https://glocalweb.it/files/2013/11/count-basie.jpg
666
1000
Enrico Cassinelli
https://glocalweb.it/files/2016/12/logo-glocal-6.png
Enrico Cassinelli
2013-12-02 15:14:06
2014-08-29 09:14:31
Aggiornamenti Novembre 2013